Publicans' Page
Publicans' Area
We thought it would be useful to create a page containing information useful to you, the publican, as well as making you aware of what CAMRA has to offer.

From updating information contained on your pubs entry on WhatPub, hosting a branch meeting to advertising in our local branch magazine, we hope you find this page useful ..

If you have any feedback about this page or would like to see something particular, then please email or webmaster at: ku.gro.armac.notaenun@etisbew

Real Cider - Redefined
In May 2021, CAMRA sought to revise their definition of what constitutes Real Cider. The new definition states: -
"CAMRA defines real Cider or Perry as being fermented from the whole juice of fresh pressed apples or pears, without the use of concentrated or chaptalised juices."
The word 'chaptalised' as used in the definition refers to a process, similar in principle to high gravity brewing, where the alcohol level in a cider or perry is increased by the addition of sugar to an unnatural level for storage, before it is diluted with water to the desired alcohol content for sale.

See: https://camra.org.uk/beer-and-cider/cider/promoting-real-cider-and-perry/ for more details.

WhatPub!


CAMRA's online guide to pubs across the UK - Independently updated and maintained by thousands of CAMRA volunteers, featuring over 37,000 of Britains pubs.
Customers and visitors use WhatPub to research pubs, looking up opening times, descriptions, facilities and of course real ales and ciders on offer. Photo's and map data are also available.

What's great about it is that you can submit updates to your WhatPub entry and we'll manage the changes. In effect, this is a Free advert for Your Pub.

To check and update your pubs entry, just go to https://whatpub.com and search for your pub. If anything needs adding, updating or deleting simple email: ku.gro.armac.notaenun@buptahw and we'll do the rest.
Real Ale Finder App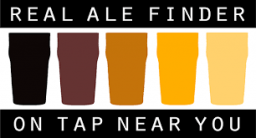 Let your customers know what beers you have in real time.
This free and easy to use app is the benchmark. It is indispensable for all real ale pubs and without doubt essential for every Micropub.
more details are available from:
https://www.realalefinder.com/
To advertise in the local CAMRA branch magazine,
Although we do not produce our own branch magazine, we do share Lichfield, Atherstone, Sutton & Tamworth bi-monthly newsletter, Last Orders.

The magazine features a range of articles about the branch, pub news, diary, breweries and the real ale industry and is distributed across the Nuneaton, Bedworth, Lichfield, Atherstone, Sutton & Tamworth areas.

If you would like to consider advertising in the magazine, please contact the magazine editor at: moc.liamg@armaC.TSL
Host a CAMRA Branch Meeting
If you have a quiet area that can seat between 10-20 people, then why not consider playing host to one of our branch meetings?
The only thing we ask, is that you have one or two quality real ales or ciders available.
Please contact our Social secretary at:
ku.gro.armac.notaenun@laicos
if you think you can help.