April Newsletter
Wednesday 13 April 2022
Nuneaton & Bedworth Pub of the Year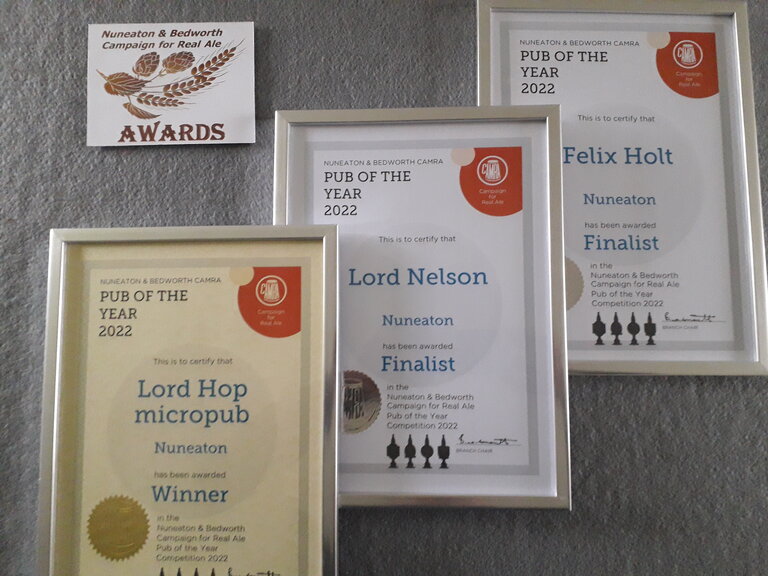 In a fiercely fought competition for the title, Nuneatons Lord Hop comes in as the clear winner, as voted for by branch members, with the Felix Holt and the Lord Nelson close runners up. Congratulations go to all three, and for those that were shortlisted – better luck next time!
Recognition for Branch Stalwarts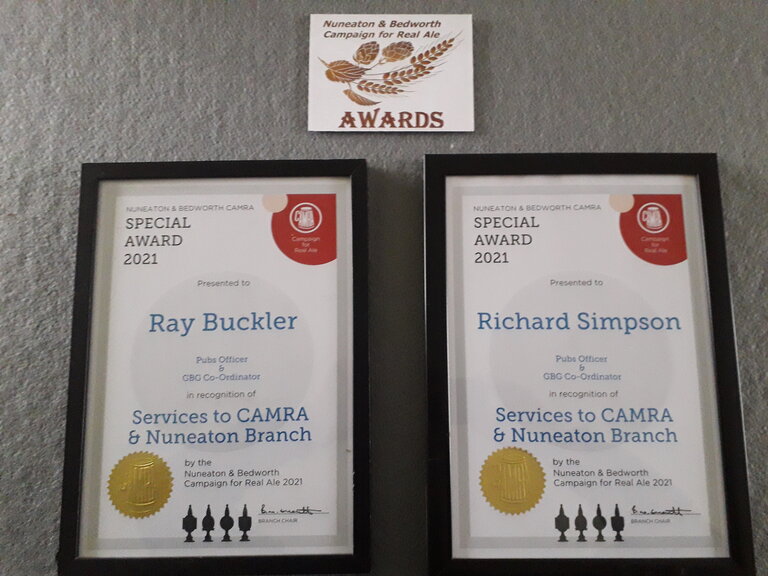 Pub officer Ray Buckler, ably assisted by Richard Simpson have been singled out for a CAMRA Special Award, recognising the outstanding work that they have carried out maintaining CAMRA's Pub Database, over the past few years. With over 100 pubs in the branch, 2/3 of them selling real ale, it is an arduous task keeping in touch with them all and ensuring that the information held in WhatPub is up-to-date. Their tireless work has been greatly appreciated and their replacement(s) will have a hard act to follow.

Annual General Meeting 2022
The following people have been elected to the branch committee:

Chair – Barry Everitt
Secretary – Calvin Everitt
Treasurer – Roger Brown
Membership Officer – Steve Evans
Social Secretary - Vacant


There are also a number of additional support roles that we would like to appoint - Pubs officer(s), Brewery Liaison Officer(s), Magazine sub-editor and Pub protection officer.

There are still openings for Magazine distributors – to deliver the branch magazine in
(i) the Stockingford area (Royal Oak, White Lion, Miners Arms, Sunnyside).
(ii) the Hartshill / Chapel End area (Malt Shovel, Plough, Salutation, etc.)


If you are interested in any of the above positions, please contact: ku.gro.armac.notaenun@ofni