Warwickshire Pub of the Year 2017
Saturday 17 June 2017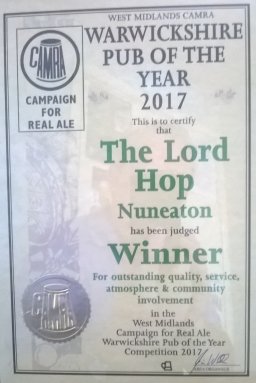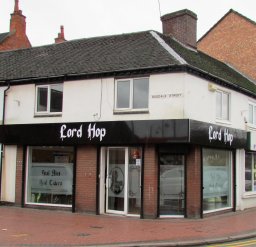 The Lord Hop micropub has named as Warwickshire Pub of the year, beating off competition from The Wild Boar (Warwick) and The Old Bakery (Kenilworth).

When the news broke, licencee Barry Thomas was lost for words, in fact it was still sinking in a few days later.

His actual words are not repeatable, but they were to the effect of "I can't believe it. It's Fabulous. I never thought ... We've only been open 18 months, and this happens."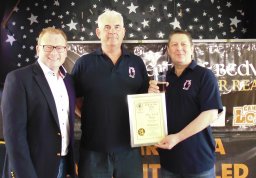 The award was presented at the branch beer festival by local MP Marcus Jones.
The Lord Hop, as winner of the county round of Pub of the Year, now goes forward into the Regional round and will be in competition with The Alma (Linton), The Earl Grey (Leek), Hail To The Ale (Wolverhampton) and The Weavers Real Ale House (Kidderminster)