Church End Score GBBF Glory - Aug. 2017
Tuesday 8 August 2017
Goat's Milk by Church End is crowned Champion Beer of Britain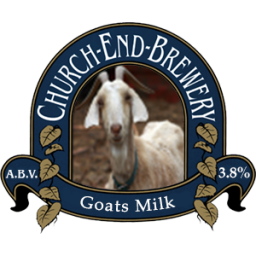 A Warwickshire brewery, originally located in an old coffin shop, has won the Campaign for Real Ale's prestigious Champion Beer of Britain award on the opening day of the Great British Beer Festival at Olympia London.

Goat's Milk by Church End scooped gold in the competition thanks to its blend of pale barley, crystal malt oats and aromatic hops.

The award comes after almost a year of local tasting panels and regional heats resulting in the best beers from across the UK being invited to compete at the Great British Beer Festival.

Final judging for the competition was held at the beer festival which opened its doors to the public on 8 August and will see more than 50,000 people visit to sample from more than 900 beers, ciders, perries and fine wines – including the chance to try the nation's best beer.

Bishop Nick from Essex took silver with Ridley's Rite, a pale ale with a floral aroma and satisfying bitterness, while Welsh brewery Tiny Rebel - former Champion Beer of Britain winner - won bronze with Cwtch, a red ale with a blend of six caramelly malts and three citrussy American hops.

Nick Boley, CAMRA's National Director responsible for the competition said: "Congratulations to Church End for winning the Champion Beer of Britain award for Goat's Milk, which is the highest beer accolade in the country. Goat's Milk is a stand out beer - it has a lovely balance of malts and hops and a full flavour. It is a very fine example of a bitter and incredibly refreshing."

Paul Hamblett, sales manager from Church End says: "Goat's Milk is our biggest selling beer - it's a nicely balanced beer with a hoppy edge. We originally brewed and named it for a festival taking place in the Goat pub, and the beer just caught on. It's the first time we've won the competition, and we expect it to put us on the map."