Members Weekend 2018
Sunday 29 April 2018
The 2018 Members weekend took place at Warwick University in Coventry.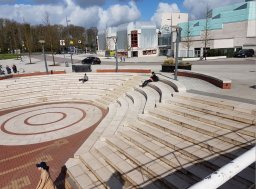 Attended by nearly 1000 members there was obviously going to be a need for beer. In total a impressive range of 65 local beers were available, with a small selection of KeyKeg beers also on sale.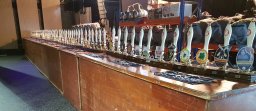 This years conference was dominated by CAMRA's Revitalisation Project which, after 2 years of consultation with the membership culminated in a series of Special Resolutions for approval.

The combined proxy and conference voting on these recommendations numbered in the region of 18,000 out of a total membership of over 180,000 (approx. 10%). For a Special Resolution to be approved, a majority vote of 75% has to be achieved. Only one resolution failed to receive the required number of votes.




The Nuneaton & Bedworth branch is one of the 26 branches in the West Midlands that were represented at the conference.