Beer Day Britain 2019
Thursday 13 June 2019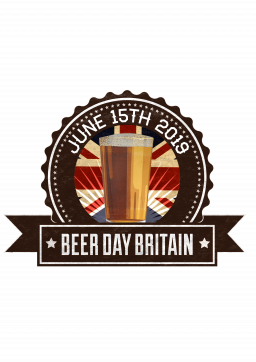 Celebrate Britain's national alcoholic drink and spread beery love throughout the land by joining the National Cheers To Beer at 7pm (19.00h) on June 15th as millions of people across the country raise a glass, say 'Cheers to Beer' and post a message on social media with the hashtag #CheersToBeer.

Why June 15th ?

Beer Day Britain is the UK's national beer day and it happens annually on June 15th. This date is significant because it shares the date that Magna Carta was sealed in 1215. Ale is mentioned in clause 35 of the great charter.

'Let there be throughout our kingdom a single measure for wine and a single measure for ale and a single measure for corn, namely the London quarter'.

Academics do not know what the legal measure for ale was (the 'London Quarter' refers to corn, not wine or ale). It is unlikely to have been the pint because that only became a legal measurement in 1698 with a weights and measures law called 'An Act for the Ascertaining the Measures for Retailing Ale and Beer.' In the late 1860s the Department of Weights and Measurements created a standardised measure for the Imperial pint and that is still the legal standard today for draught beer.

Having the Magna Carta connection with Beer Day Britain makes people appreciate that for centuries ale has played a central role in this country.